First of all, I want to apologize for the lack of posts lately!
I promise we will be better with this blog.
I promise!
Sooo, I have been quite obsessed with chalkboard paint lately.
I have found so many cute projects online that I decided to buy a can and
go crazy in my own home.
I thought it would be fun to paint my ugly range hood that I despise!
I wasn't sure how it was going to turn out, but I just went for it...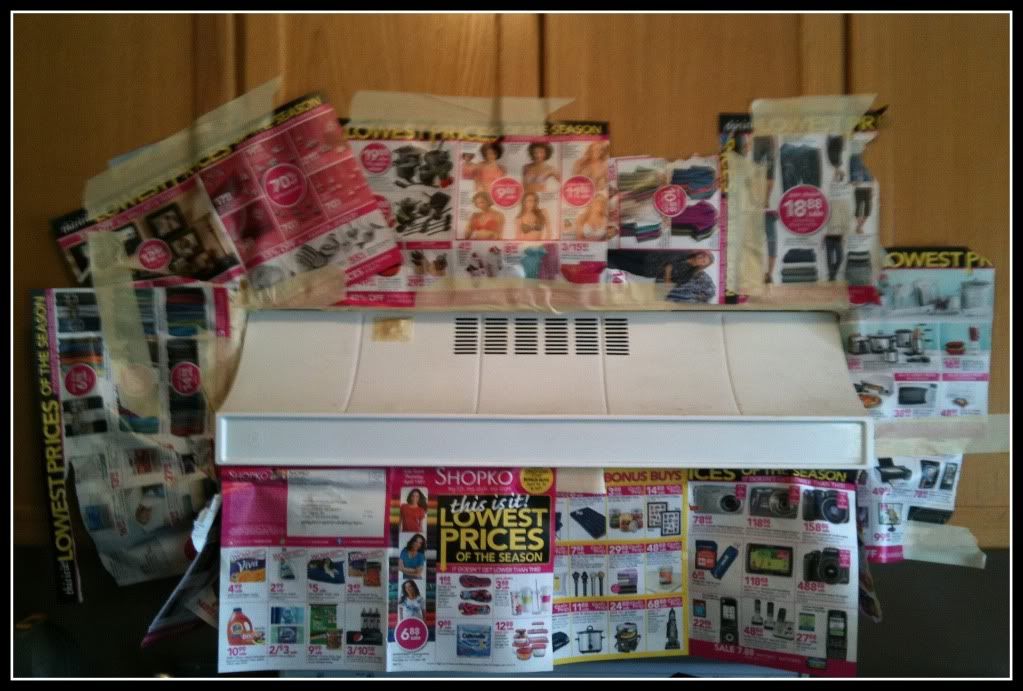 There is a TON of overspray when you use spray paint so I used pages from a catalog to cover a large area.
Make sure you tape everything off REALLY well.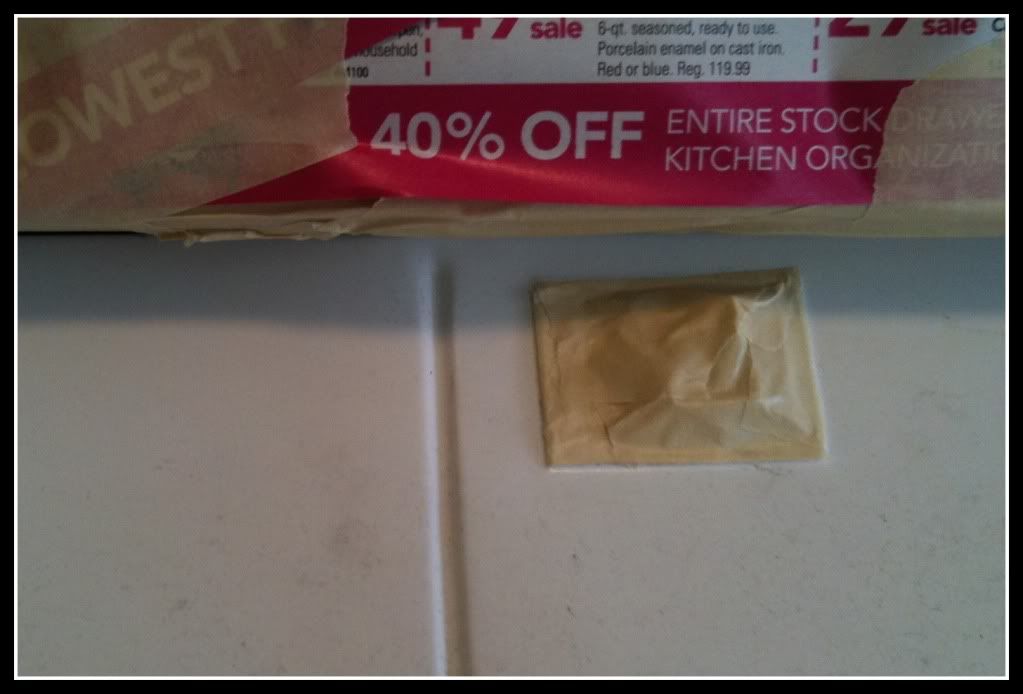 I just taped off the little switches for the light and fan.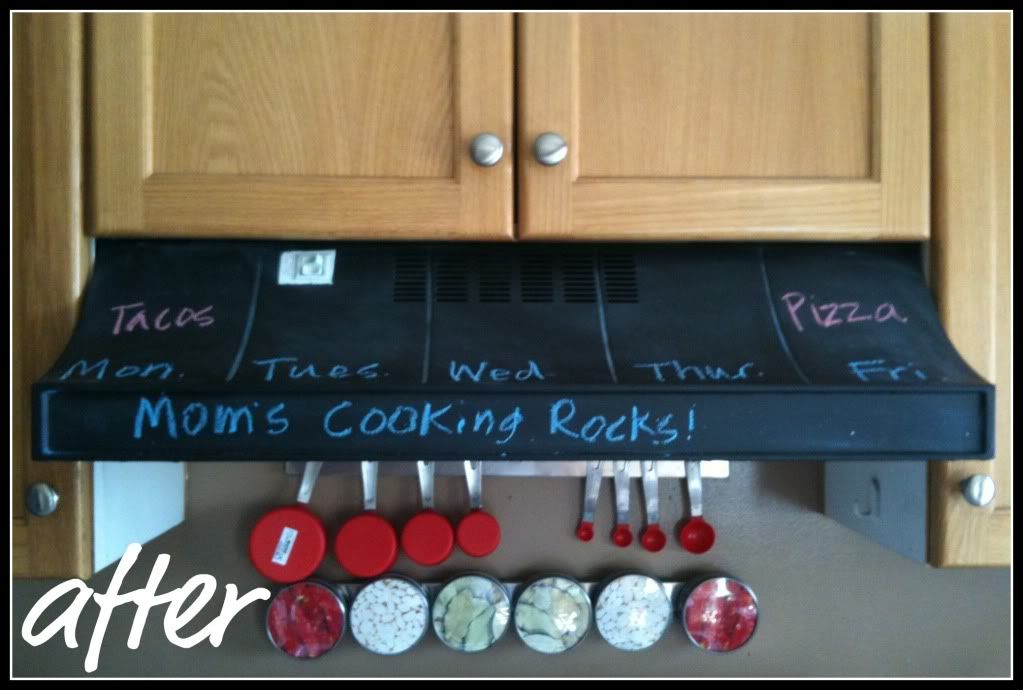 Ta da! I loooove how it looks!
And there just-so-happened to be five divided spaces so I wrote the days of the week for a menu!
Cute, right?!
Before you write on it with chalk, you have to "season" it by rubbing the WHOLE thing with the side of a piece of chalk, then erasing it
(I just use a spare rag because I don't have a real eraser).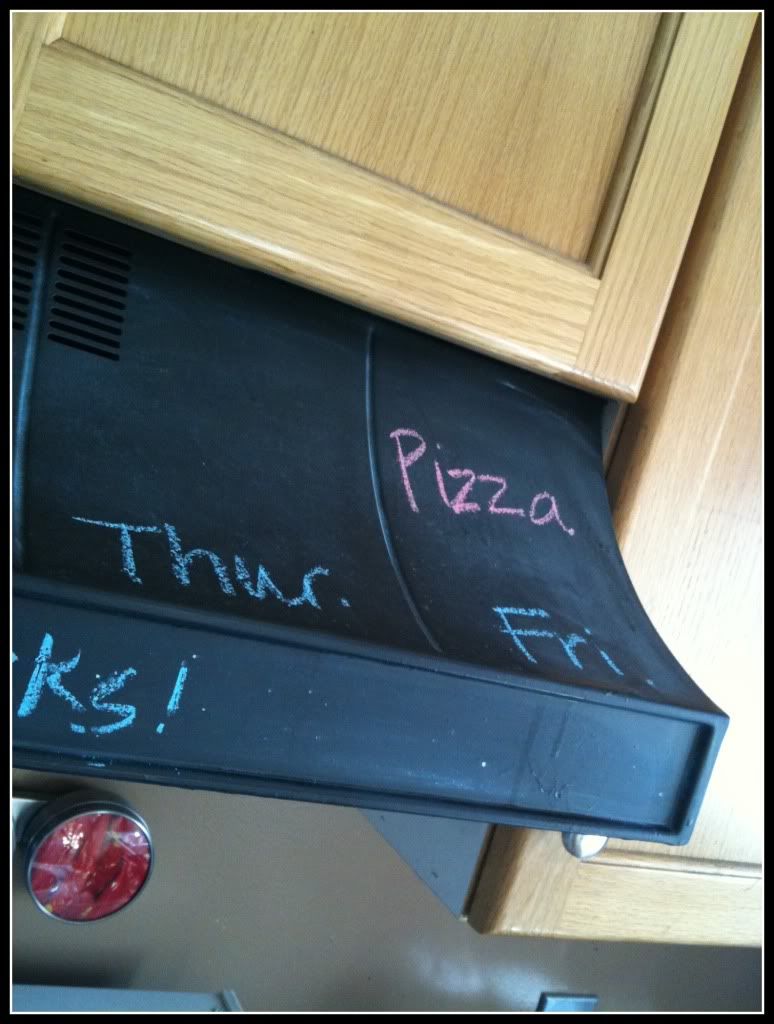 It looks sooo much better than the ugly old white!